Sinister Roots launches in 9 days... and Unicorn Hunters is on sale!
You read that right. Sinister Roots, the second book in the Island of Fog Legacies series, will be on sale August 20th as planned. And for a short period only starting today, you can buy the first book, Unicorn Hunters, for a special low price of $0.99 (usually $3.99).
This offer won't last forever, so get it now if you haven't bought it already!
Yes, Sinister Roots is officially finished and ready to go. I did the final edits last night, and today I prepared the print edition. For the first time in years, I'm actually ahead of myself and not rushing around at the last minute.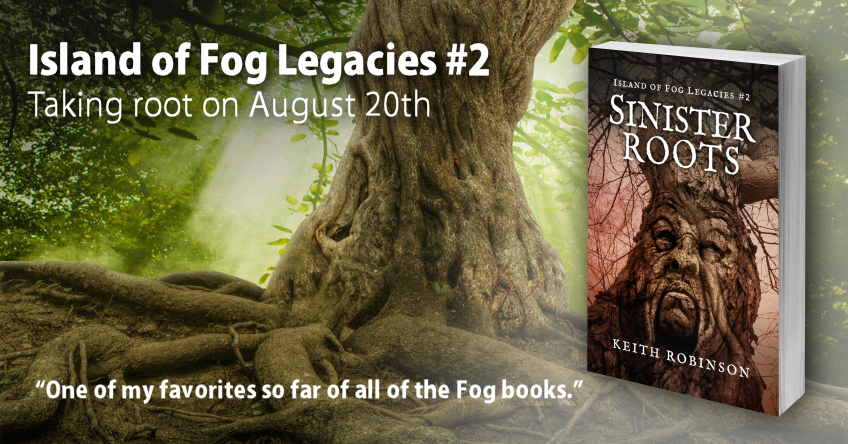 The main reason I'm ahead of myself is because the manuscript I sent out to beta readers turned out to be my most polished to date. In fact, some of the beta readers "complained" that they could only find a handful of errors. Ha! I did make a few larger changes, like rearranging a couple of chapters and expanding another, but mostly it was just a case of fixing typos. So I'm very happy with that. I must be getting good at this!
The novel came in at around 72,500 words, which is about 2,000 words longer than the previous one. Pretty close! I've already written an excerpt for the third book in the series, and this excerpt will appear at the end of Sinister Roots. More on that in another post after launch day.
I've had some really nice feedback so far, and I'm looking forward to continuing Travis's adventures. I expect to write Book 3 throughout the rest of August, September, and October, with a plan to publish it before Christmas 2016.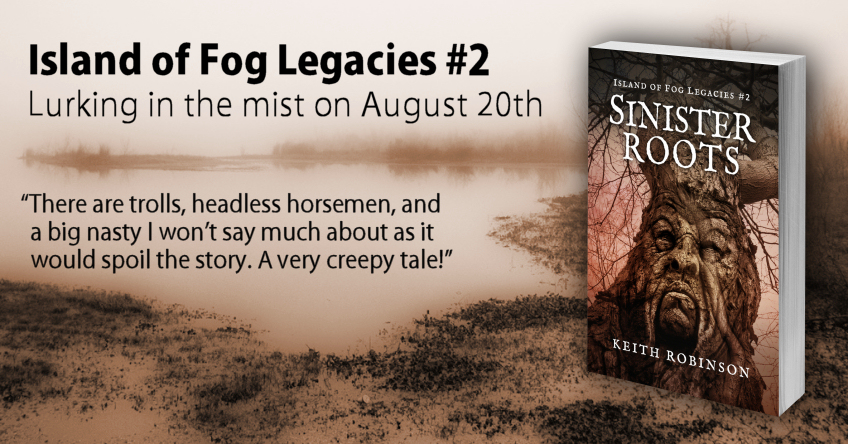 Are you an Island of Fog fan who hasn't read these new adventures yet? Oh, but you should! Everything is very familiar, and the original cast and setting will continue to feature quite heavily throughout this new Legacies series. While I'm about to write Book 3, I already have vague outlines for Book 4 as well. Get started now while Unicorn Hunters is only $0.99!
(Island of Fog Legacies #1 – currently $0.99) It's been twenty years since the events surrounding the Island of Fog. Twelve-year-old Travis Franklin, son of Hal and Abigail, is about to become a shapeshifter like his parents – and just in time, because the old soothsayer predicts trouble brewing. There's been a spate of poaching in the area, and when Travis witnesses a unicorn snatched from its herd, he leaps into action in his brand-new guise as a wyvern! Only thing is, his rescue attempt doesn't go very well...
Cool, i'm def getting unicorn hunters A.S.A.P
: 3
Post a comment...
Blog posts by date...
December 2017
November 2017