Last orders, please!
My proof print copy of Chamber of Ghosts arrived today. It looks great and is ready to go, and I'm about to place my first stock order. So if you want a printed and signed copy, please click here to add a copy to your cart and order today.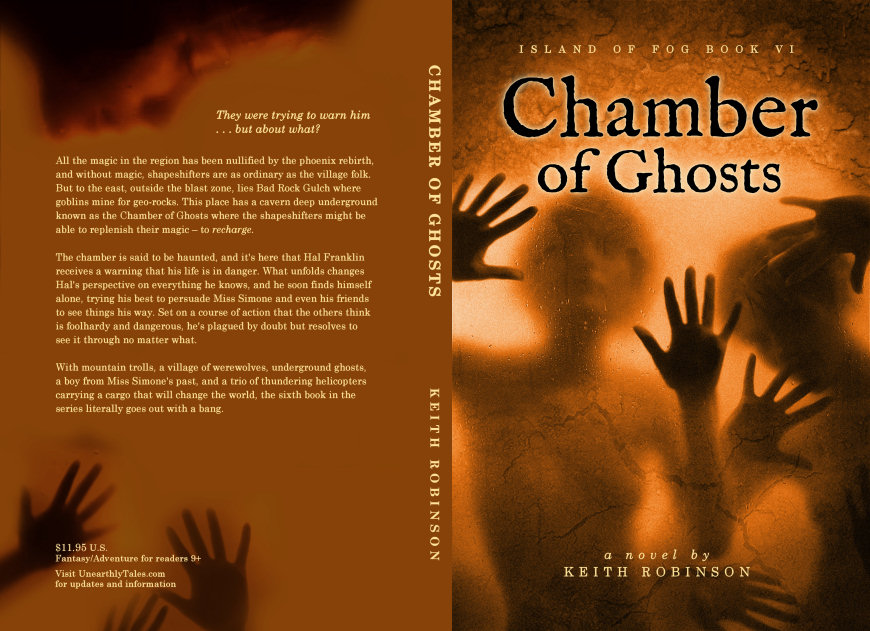 Click for larger view
Non-signed copies will be available from Amazon sometime soon as well.
I Just read all of it last night it's fantastic astonishing super cool and amazing!! Thanks :)
This book is fantastic I loved it! I'm sure that everyone can enjoy reading this book!!
Thanks to both Anonymouses! (Or is the same person?)
Same . :) I didn't no if both would make it on. :) nice to meet you my name's is Emma. I love reading your books!! I can not wait for the next one !!
Hi it's Emma. I think you would like a mythical animal called a faey it's different from a flower fairy. Because they are human size. And they kidnap people important so they can have an impact of smart things like Dragons or people or fraiys. They have a special power it's just like joseys only they control it so makes it much easier to kidnap people. They also LOVE music! They often kidnap musicians for their king and queen. P.s. I think I speeled their name wrong. :( :)
Good to know, Emma. :-)
Post a comment...
Blog posts by date...
December 2017
November 2017