Brand new Island of Fog web page
I've been meaning to create a separate web page for the Island of Fog series. Call it a splash page if you like, especially as it shows Hal and Robbie splashing around in the water...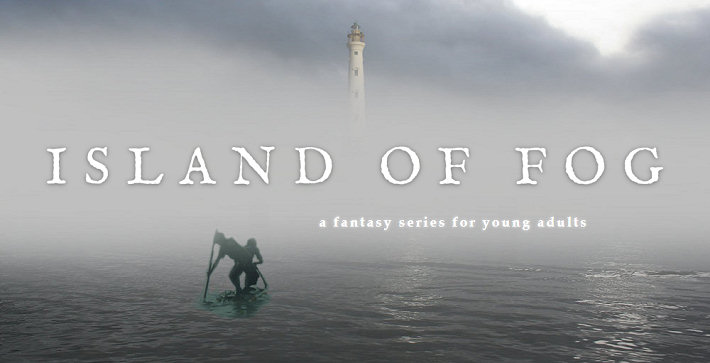 I usually direct people to my Unearthly Tales blog, which is fine except that occasionally I wish I had a more concise page showing the books, a few blurbs, and links to Amazon. Well, this new splash page does that. It's not completely finished and never will be; I'll keep tweaking as time goes on. But if I'm waving a copy of my book in someone's face, it's easier and far more logical to say "go to island of fog dot com" than pointing them to my blog.
Incidentally, if you click through to the splash page, you'll see that I now have my new Island of Fog cover in place for the Kindle and Nook ebooks. I also added "Island of Fog Book 1" at the top to match the others in the series.
Funny enough, I like the splash page so much that I kind of wish I was using it on the book cover... but it would be such a dramatic change that I don't think it's a good idea at the moment. Maybe in the distant future if I ever rebrand them all. For now, the cover will remain a familiar blue even with the addition of a manticore.
The launch of Roads of Madness is on schedule. Not long now! It'll be available at Kindle and Nook on August 31st, and in print shortly after.
I read the first book on my kindle. I was so engrossed in it that I kept on reading until three o'clock in the morning! I highly recommend this book to anyone who wants to read a story about shape-shifters.
Post a comment...
Blog posts by date...
December 2017
November 2017